About Paige Oeding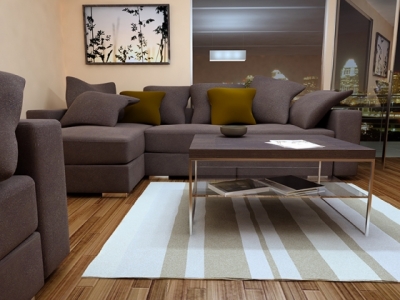 Marketing Your Property For All It's Worth!
Paige Oeding an Associate Broker at Equity Northwest Real Estate. With over three decades of experience, she is well versed in real estate law and finance and how it applies to her diverse clientele – first-time home buyers, investors, developers, empty nesters and move-up buyers. Paige has earned a strong reputation for providing excellent customer service and representation throughout the entire transaction. This is something she takes very seriously, as real estate is often the largest investment in most people's lives. Making the entire experience as seamless, stress-free and enjoyable as possible is a top priority.
Paige has also dedicated a large portion of her time becoming well educated about the unique needs of senior citizens, and the impact that major financial and lifestyle transitions have on them. She has earned the designation of Seniors Real Estate Specialist (SRES®) through the National Association of REALTORS®. She has also been trained as a Senior Health Insurance Benefits Advisor (SHIBA) through the Idaho Department of Insurance. In this capacity, Paige volunteers at local senior centers to help people navigate the often-complicated web of Medicare benefits. She is a problem solver who is patient and caring, and has a strong understanding of the importance of financial planning, and the emotional and financial value that comes with owning a home.
"I feel there's a real need in all communities to serve the senior population. I want to help seniors to understand the options available to them so they may achieve the security of living their lives as comfortably and easily as possible."
Boise Regional Board of Realtors
National Association of Realtors
Women's Council of Realtors
RealtorPolitical Action Committee
Boise/Ada County Housing Authority Commissioner
"Paige helped me with the complex purchase of an investment property. Her experience was very apparent with the short sale process, renovation requirements on a conventional loan, and comparable values to help me evaluate potential return. She was patient and explained things in a manner I could understand. She advocated aggressively on my behalf and stayed on top of all parties to keep the process moving forward. Paige gets things done. I trust her as a personal adviser on real estate, and will definitely retain her services again."
Camille Bates
"My experience with Paige was fantastic. Her knowledge of the Boise and surrounding areas made for a truly great experience. Take advantage of her real estate expertise. You will very happy you did."
Chris Zunino
"She has been great with us. Always following thru plus going the extra mile for us! We would recommend her to any one looking for a forever home. She would keep us informed of homes coming onto the market and see if the would meet our needs. Most importantly she is friendly and easy to talk too"
Gif and Carla Farrel
"Paige's skill and confidence carried the sale through to a satisfactory conclusion. She worked with us through a difficult negotiation, with both parties threatening to pull out, her perseverance and experience kept the process moving forward. Paige answered every phone call, text and email timely, a true professional. It was a pleasure to work with Paige Oeding. Thank you!"
Jan Sellers
"We had one other home buying experience in our lives, almost 20 years ago. That was our first, and we swore to ourselves, the last. It was confusing and scary. The experience we had with Paige was so much easier! We had great apprehensions about buying a house long distance (almost 800 Miles). We were amazed at how smoothly everything went. We would highly recommend her!"
Jim and Cathy Walker
"I was looking at an undeveloped lot in Donnelly and Paige was the seller's agent. From my first text (on a Sunday, no less!), Paige was always available to answer any questions, responded quickly and was most professional. She was immensely helpful throughout the process, even giving me an update lot conditions as she retrieved her For Sale sign. I would utilize her services again without hesitation! "
Jim & Lisa Schaffer
"Paige was hands down the RIGHT choice for purchasing my first home. She represented me post transaction to make sure all concerns were addressed. She even helped me move in, clean the new house, and brought prepped food to get me through the couple days of chaos that's in buying a new house. Paige  is more than a "realtor" - she lives for this! I'll never use anyone else! Whether it's your first home or your fifth, you can't go wrong with her by your side"
Morgan Boyer
"Paige was fantastic. We were looking for a property in Boise for our Son to stay at while he was in Boise once a month. Then we will rent it out the rest of the month. It was an odd request and we were looking at properties online. When it was time to really get going I sent Paige a note. She immediately started finding us options for properties. We are out of town so this got even more complex. Paige was professional and answered our questions. She showed us properties we were interested in, but most importantly she was our advocate for questions and concerns. We have purchased property before, but rarely do you find someone so professional and willing to go the extra mile to help a distant client. Paige found us a property very quickly (which isn't easy in Boise right now), but then went to the proeprty and did remote viewings for us. All good, but it gets better. She helped us wit the closing and wrapped it all up very smoothly. Here is the good part. We were having some appliances delivered to the property. Just after I got called for the delivery my wife and I got anohter video call from Paige. She was at the property and was helping the delivery guys and showing us a couple of issues with the refrigerator that was delivered. It just went so smooth that we are still a bit befuddled by how simple it was. To me, this is a sign of competence and professionalism. Always there and always right. I would highly recommend Paige if you are looking for a real estate agent and I will only use her in the future if we have any needs. Thanks Paige!!!! Mitch"
Mitch and Bev Harrigan